It is a good idea to investigate if a fresh start is less time-consuming. It can happen that there are not many users on MagicINFO and you have not many screens connected. Then it would be better to start with a fresh installation.
Before upgrading or a new installation have a good backup from your current installation.
Please double-check if your server or computer has those latest system requirements advised by Samsung:
http://displaysolutions.samsung.com/docs/pages/viewpage.action?pageId=2064870
You can find the latest installers on our website, these are the latest MagicINFO version we have tested.
https://www.magicinfoservices.com/magicinfo-software-download/
Please find below the link that will explain how to perform a basic (fresh) installation.
Basic Installation
The below steps will show an upgrade from V7 to V8.
- Stop the MagicINFO service on your server/ computer
Press the Windows icon and open the services program
Type: MagicINFO
Stop the services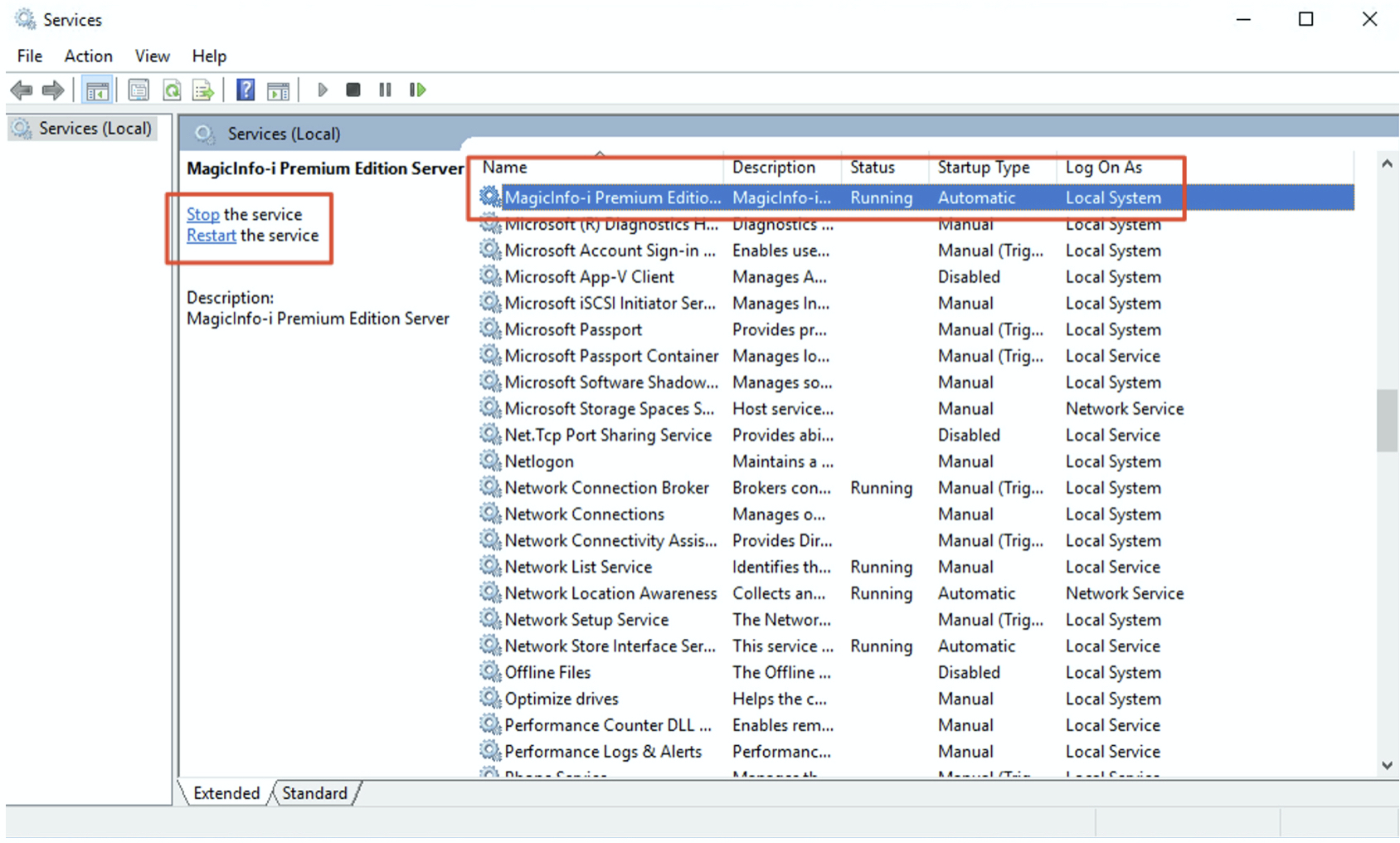 Open PGadmin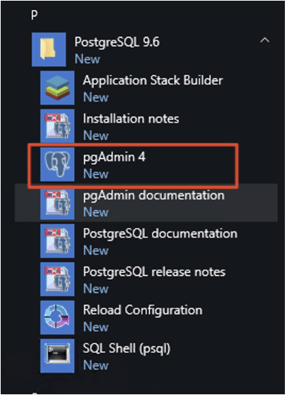 Use the initial database password that is used during the first installation and open the folders, right-click on the magic info database. Choose Backup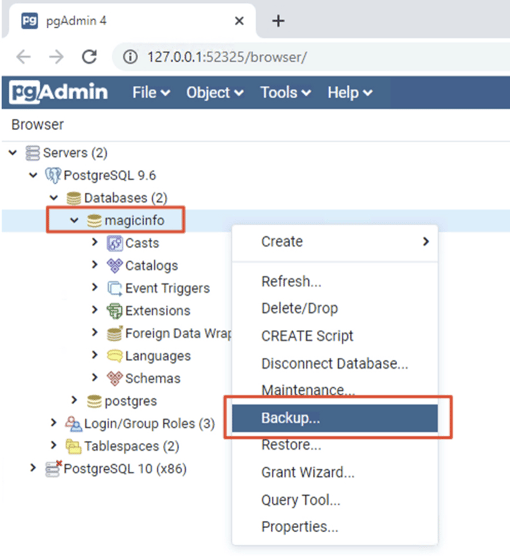 Fill in the information and click on backup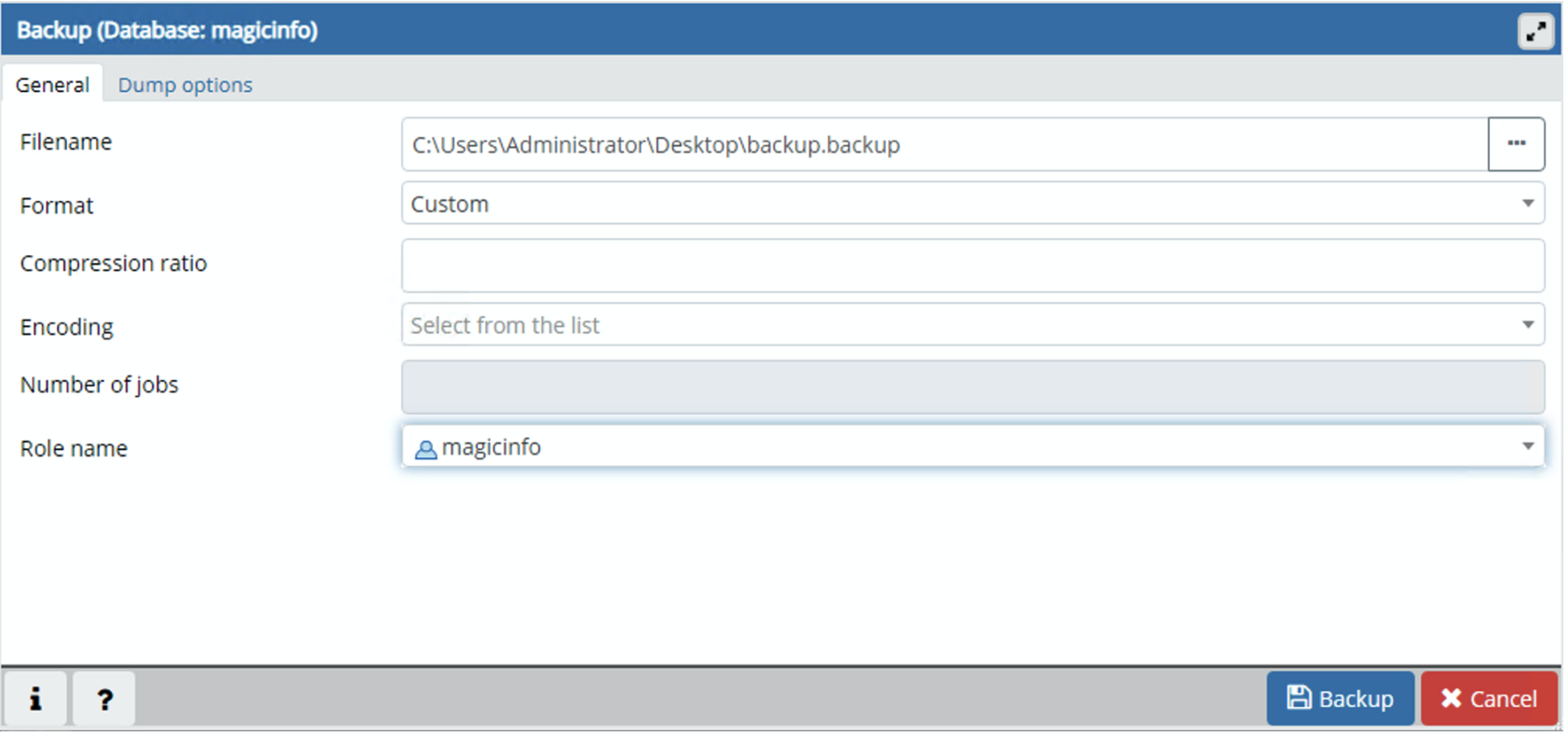 Open the Windows explorer and copy the following folders to a backup location
C:\MagicInfo Premium\conf
C:\MagicInfo Premium\runtime
C:\MagicInfo Premium\tomcat
Run the MagicINFO installer, you just need to click on proceed.
After the installer, you can double-check if the services are running again in the Windows services application. Keep in mind that the services will mention that it is running but it can take some more time to have MagicINFO fully operational (approx. 10 min.)
When everything went well you should be able to open MagicINFO again and see all settings as it was.