How to add a streaming URL on your display
You can add a streaming URL on your screen via MagicINFO, please follow the guide below.
Before you start please be sure the URL meets the protocol MagicINFO supports, these are:
I-Player: MMS, RTP, RTP, HTTP
S3/ S4/ S5/ S6/ S7: MMS, RTP, HLS, HTTP

- Log in on your MagicINFO interface and go to the tab content, from here select 'New'>'Streaming'.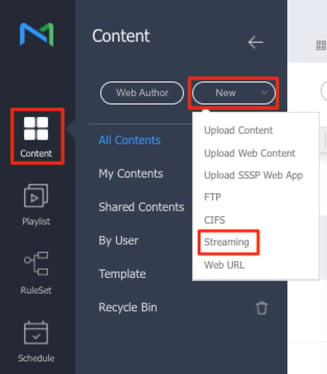 - Here you will see the supported protocols and you can give this stream a name, in the address line you will add the URL that you want to use the stream from.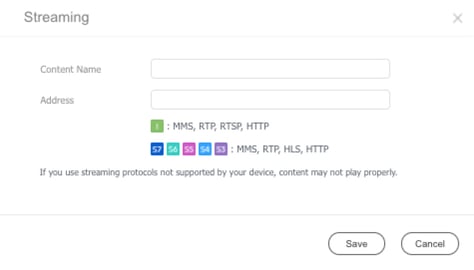 - Now you can use this streaming item in your playlist and/ or schedule and publish this to your screen.