When using videos we recommend making them as small as possible with the right quality. This will work more efficiently and you will keep the storage usages minimal.
What HandBrake does?
HandBrake takes videos you already have and makes new ones that work on your mobile phone, tablet, TV media player, game console, computer, or web browser—nearly anything that supports modern video formats.
HandBrake works with most common video files and formats, including ones created by consumer and professional video cameras, mobile devices such as phones and tablets, game and computer screen recordings, and DVD and Blu-ray discs. HandBrake leverages tools such as Libav, x264, and x265 to create new MP4 or MKV video files from these Sources.
Convert nearly any video to MP4 or MKV

Crop and resize video

Restore old and low-quality video

Remove combing artifacts caused by interlacing and telecine

Pass-through audio without conversion for certain audio types

Downmix discrete surround sound to matrixed surround or stereo

Adjust audio volume levels, and dynamic range for certain audio types

Preserve existing subtitles, and add or remove soft subtitles (subtitles stored as text)
HandBrake makes videos smaller—taking up less storage space on your device—than
the originals.
How to use Handbrake:
- Instal the application
- Open the application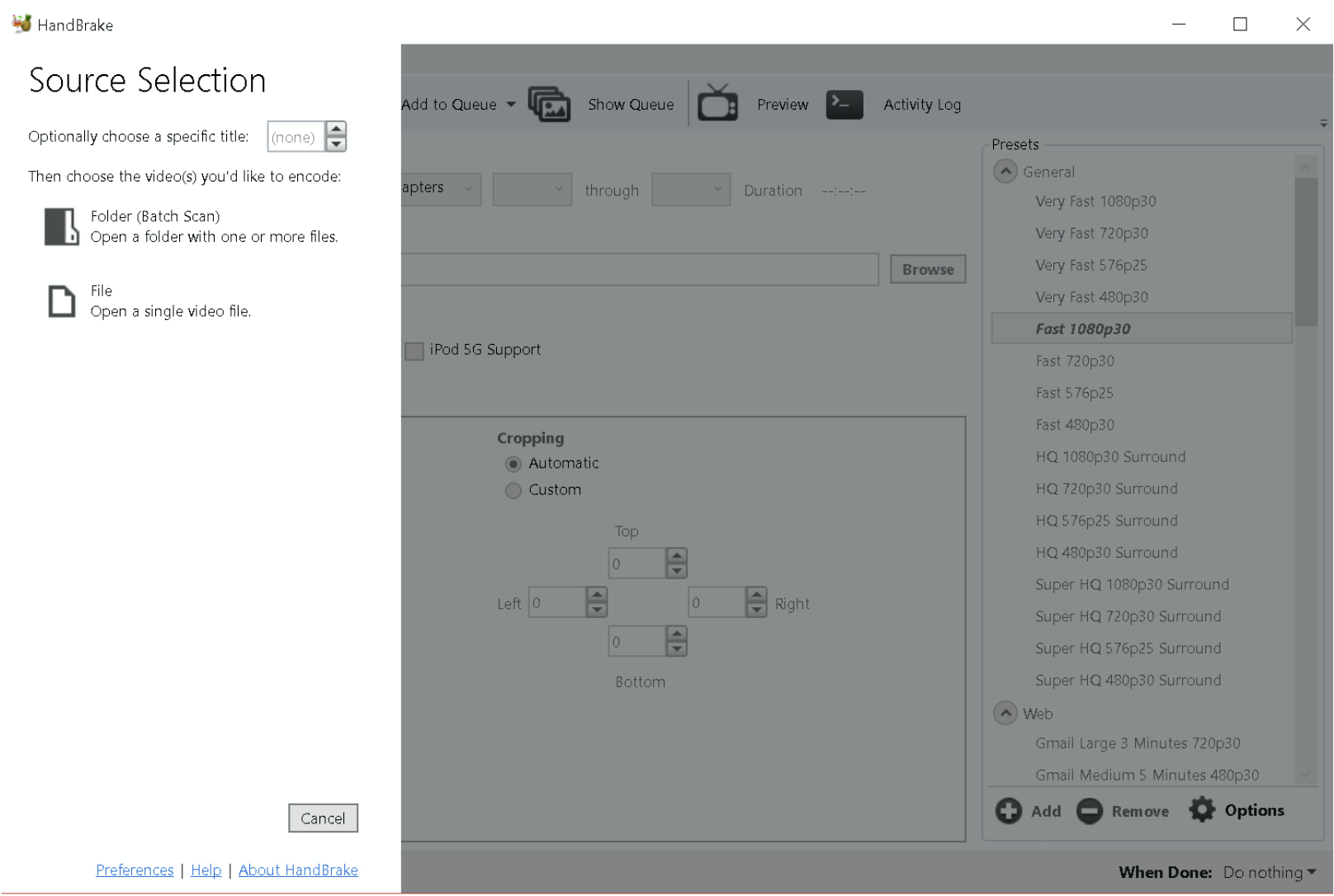 - Find the movie file you want to edit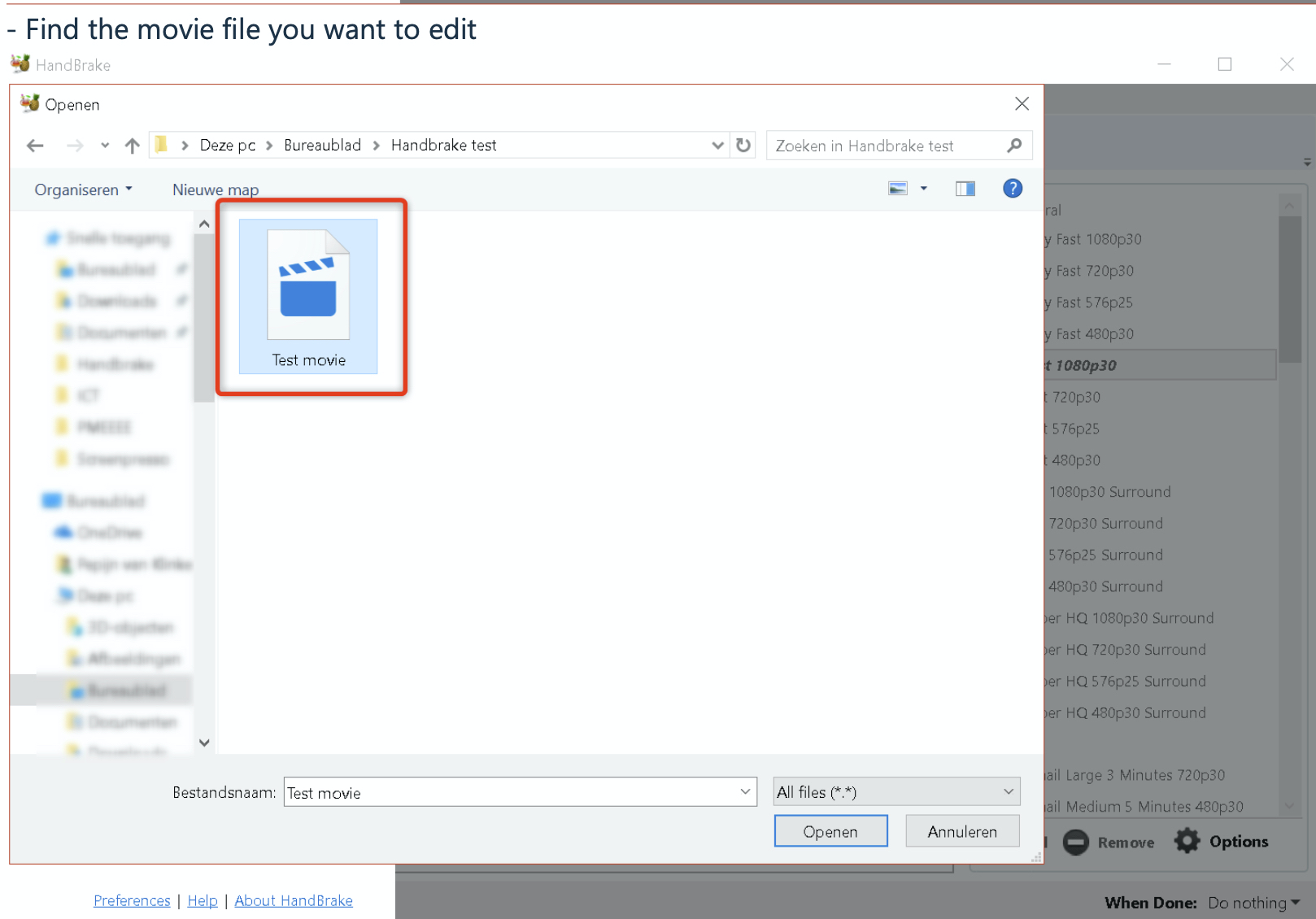 - Select a destination folder, rename you the file you want to edit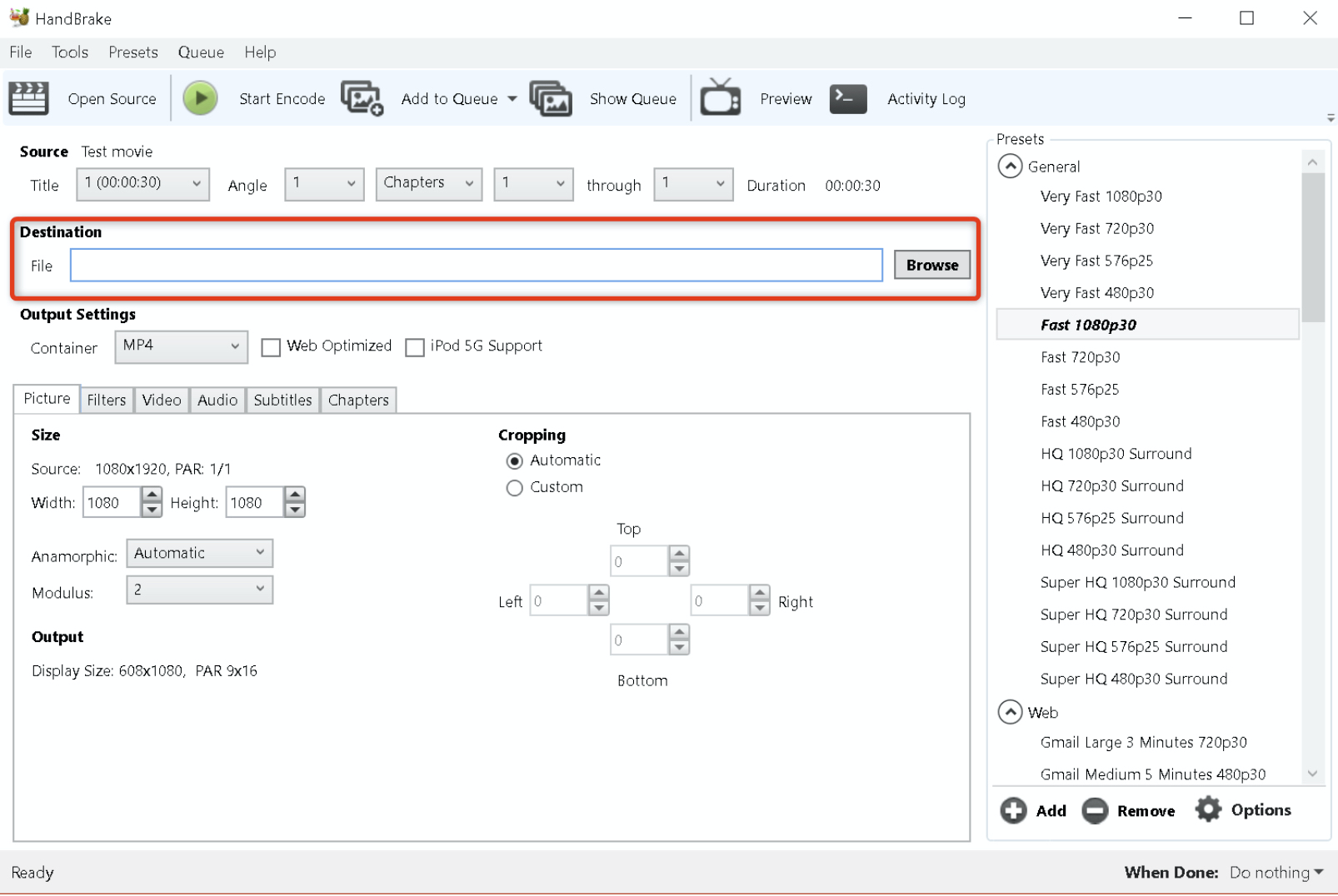 - Adjust the output values
We advise for portrait 1080x1920
Landscape 1920x1080
-And click Start Encode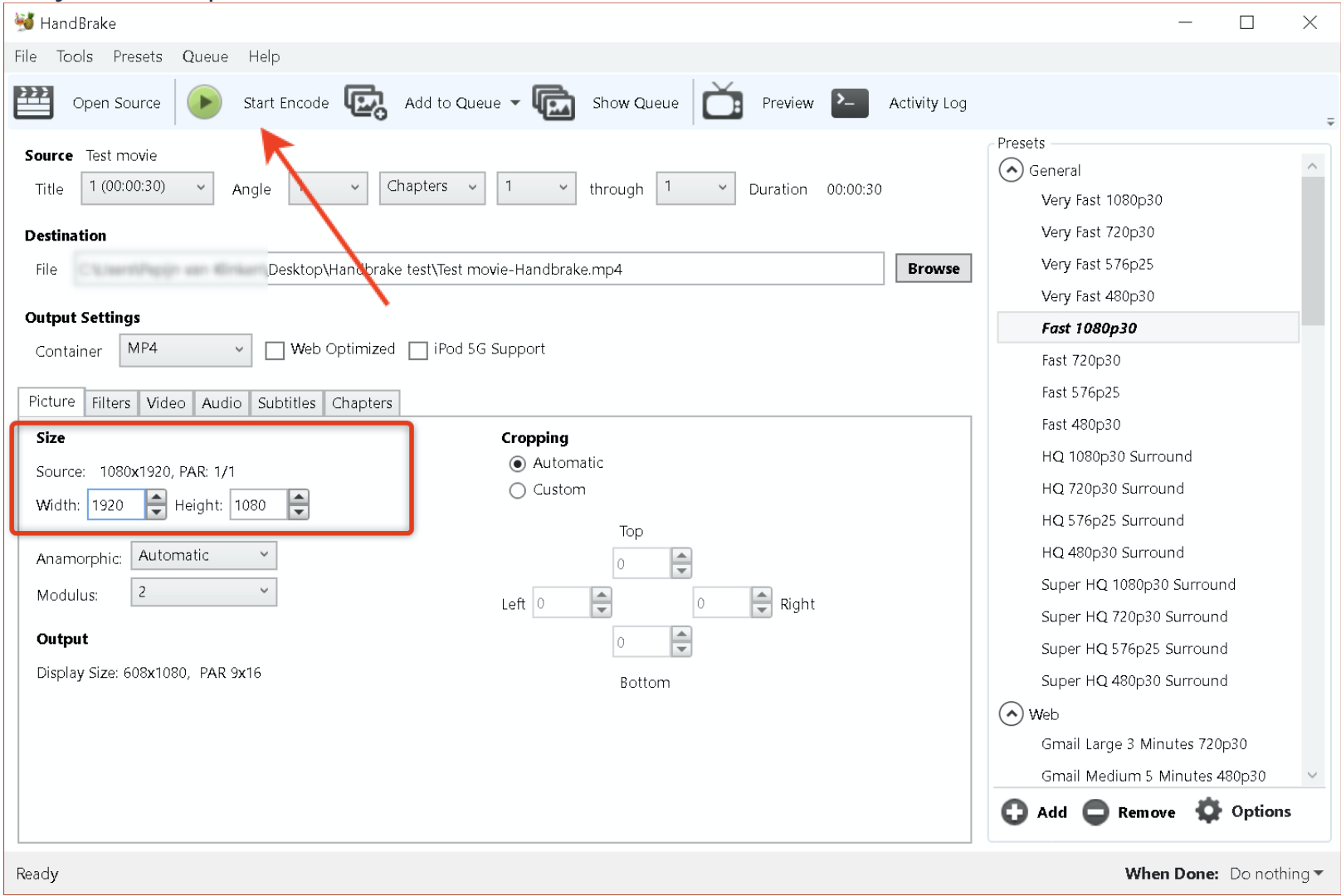 - Now you see the differences between the two files