How to find the MAC address of your device.
When connecting your device to a MagicINFO server it is good to know what the MAC address of that device is. Because the MAC address is one of a kind for each device, you have a good identifier.
NOTE: A device can have one or two MAC addresses, wired and wireless, depending on the model. When applicable please send both to support@magicinfoservices.com

Please follow the steps below to find your MAC address.

1. Press the 'menu' button on your remote.
2. Go to Support with the arrows on your remote.

3. Select 'Contact Samsung'.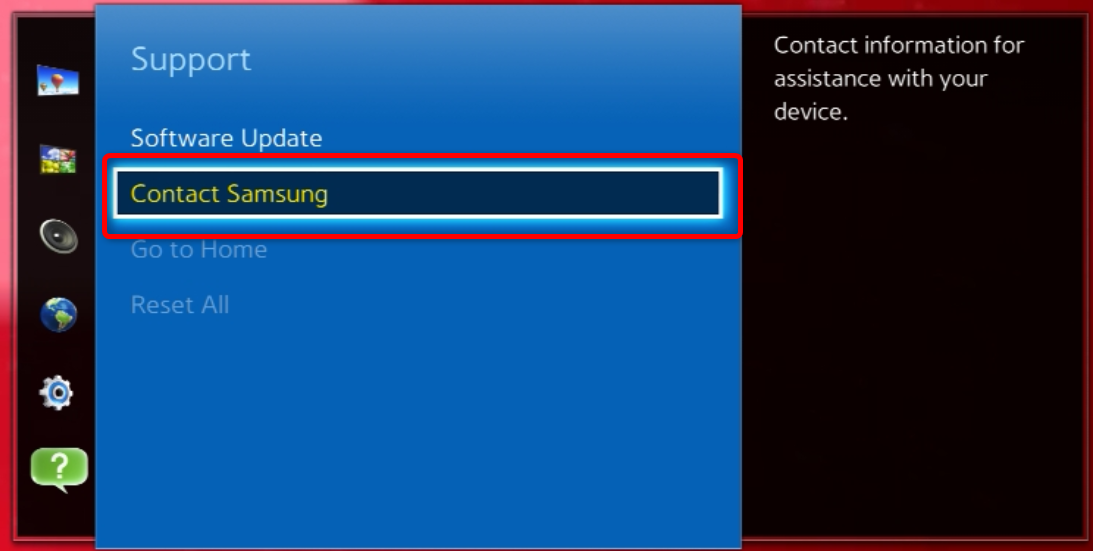 4. Press ''down'' with the arrows on your remote to see all the information.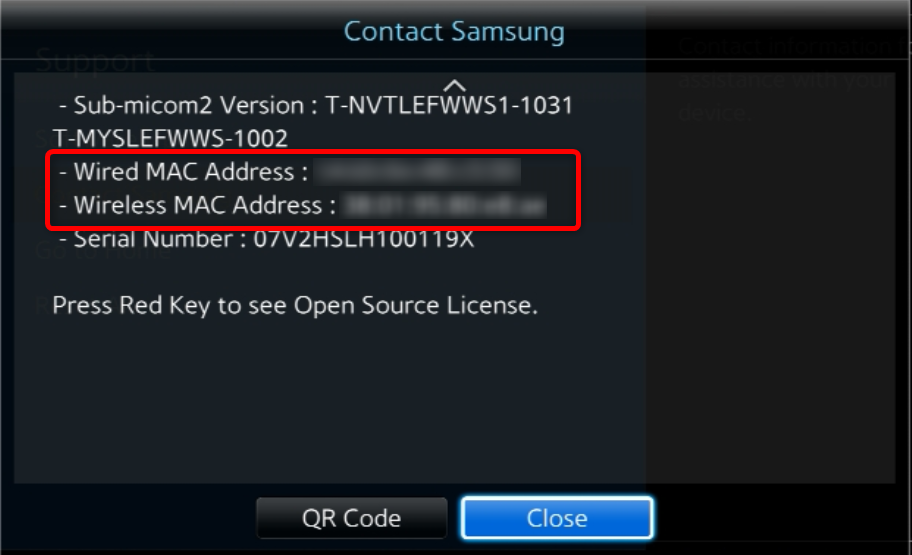 Send the MAC address/addresses to support@magicinfoservices.com