Connect I-Player to MagicINFO server
Follow these steps if you want to connect an I player to your server.
Right click on the MagicINFO icon in the lower right corner of your screen, and choose SETUP/ BASIC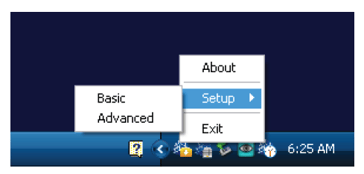 Standard password= 000000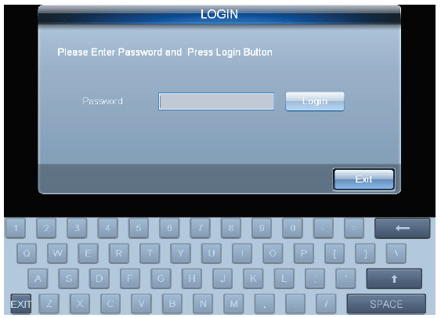 Go to the tab 'server'.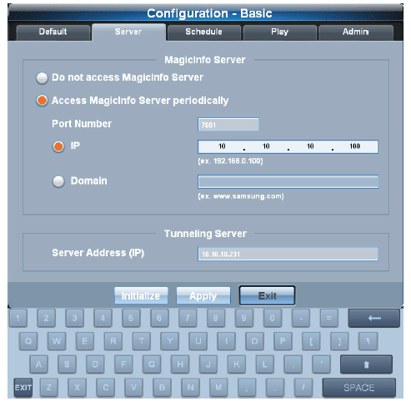 Fill in the following.

Port number: 7002/ 7001
Domain:
Your MagicINFO server address
And click on Apply
Again you click on the MagicInfo icon and choose SETUP/ ADVANCE
Log in code: 000000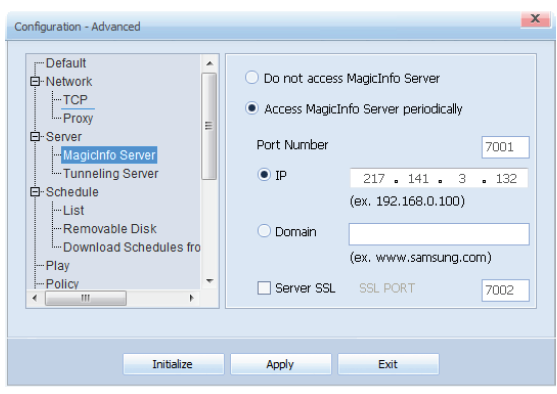 Click on tab Server>Magicinfo Server.
Check the setting.
Port number: 7002
Domain: Your MagicInfo server address
When this is set up, click on the WMF icon on your desktop, this will save the settings.