You can play music on your device, this guide will show you how.
- Go to your MagicINFO server.
- On the left side of the MagicINFO interface you see the schedule tab, click it.
- If you want to edit a schedule, select the schedule and click on 'Edit'.


- The selected schedule is opened.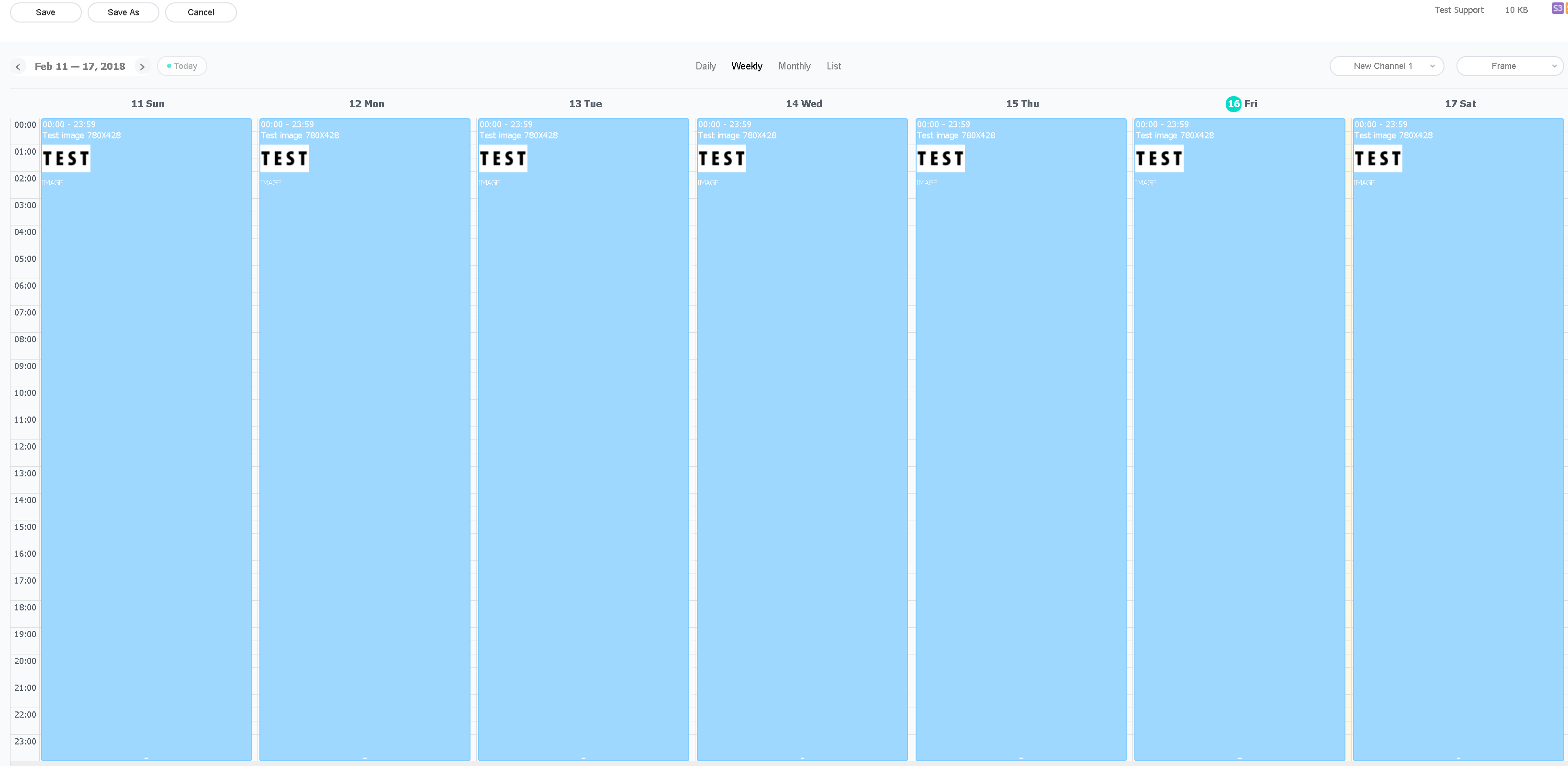 - In the upper left part of your screen click on 'Save'.

- A new window will open with some of your schedule options.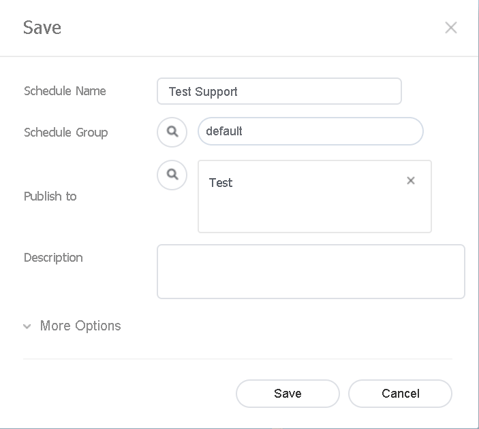 - In the lower part of this pop-up window, click on 'More Options'.


- This will show you some more options.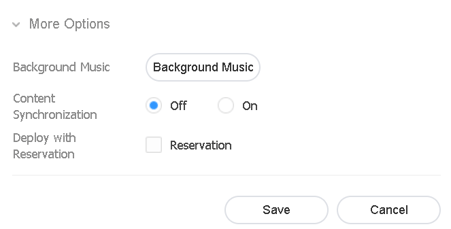 - Click on 'Background Music' and a new window will pop up.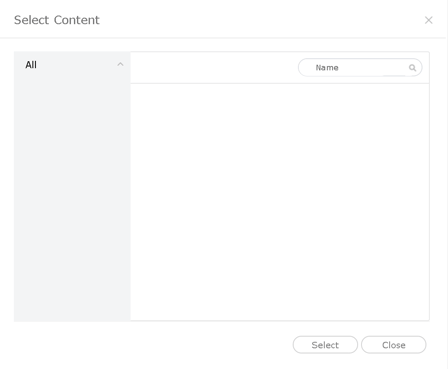 - Important is that you need to upload your music via the content part otherwise you will not find your music.
- Click on the file you want to use and click on 'Select'.
- Save these settings and continue with the schedule.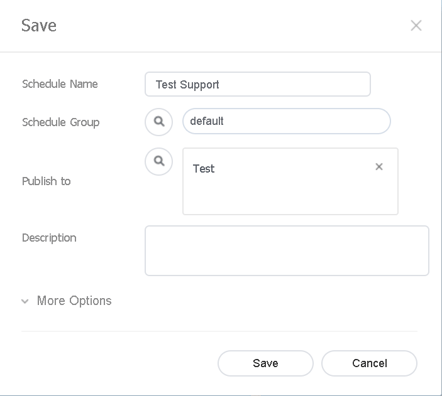 Important to know is that you can only use one file.