It is possible to set up a screen in such a way that it will use its different sources next to MagicINFO.
For example, you have a device set up in a meeting room, when the device is not in use the content of MagicINFO is being shown. When there is a meeting and somebody wants to share the content of their device, they can connect with HDMI and the device will automatically switch to the HDMI source. When the HDMI is disconnected, the content of MagicINFO will be shown again.
Please follow the instructions below to find out how you can set this up.
- Press 'menu' on your remote.

- Go to 'System' and 'Auto Source Switching'.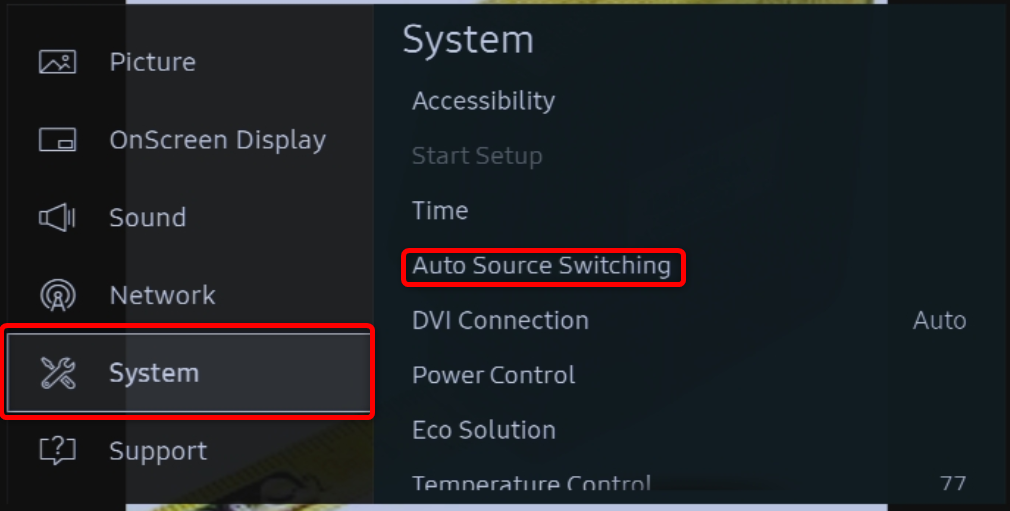 - Turn Auto Source Switching on.
In this example, we have set the Primary source to MagicINFO and the secondary Source to the HDMI.