When your MagiciNFO device is connected to the internet you can show a live RSS news feed on your screen.
NOTE: Your device needs to be connected to the internet because the device will retrieve the data. This is not done by the MagicINFO installation, this will only provide the URL to the display.
1. Log in on your MagicINFO system.
2. Open the WebAuthor.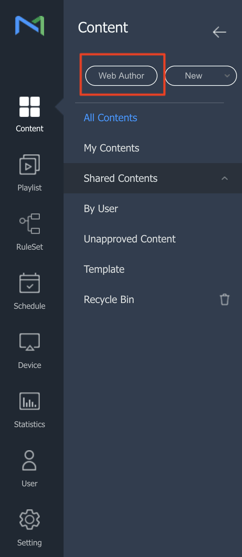 3. Choose LFD and the player type you use and click on the create button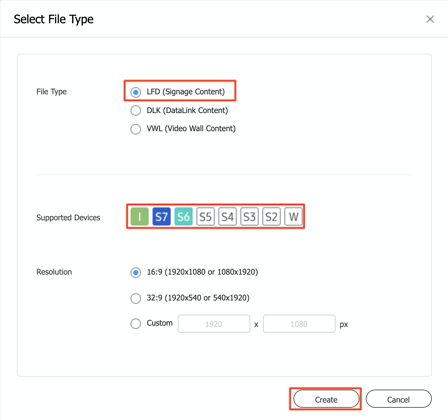 4. Choose the option Widget and drag and drop the RSS feed element on your page.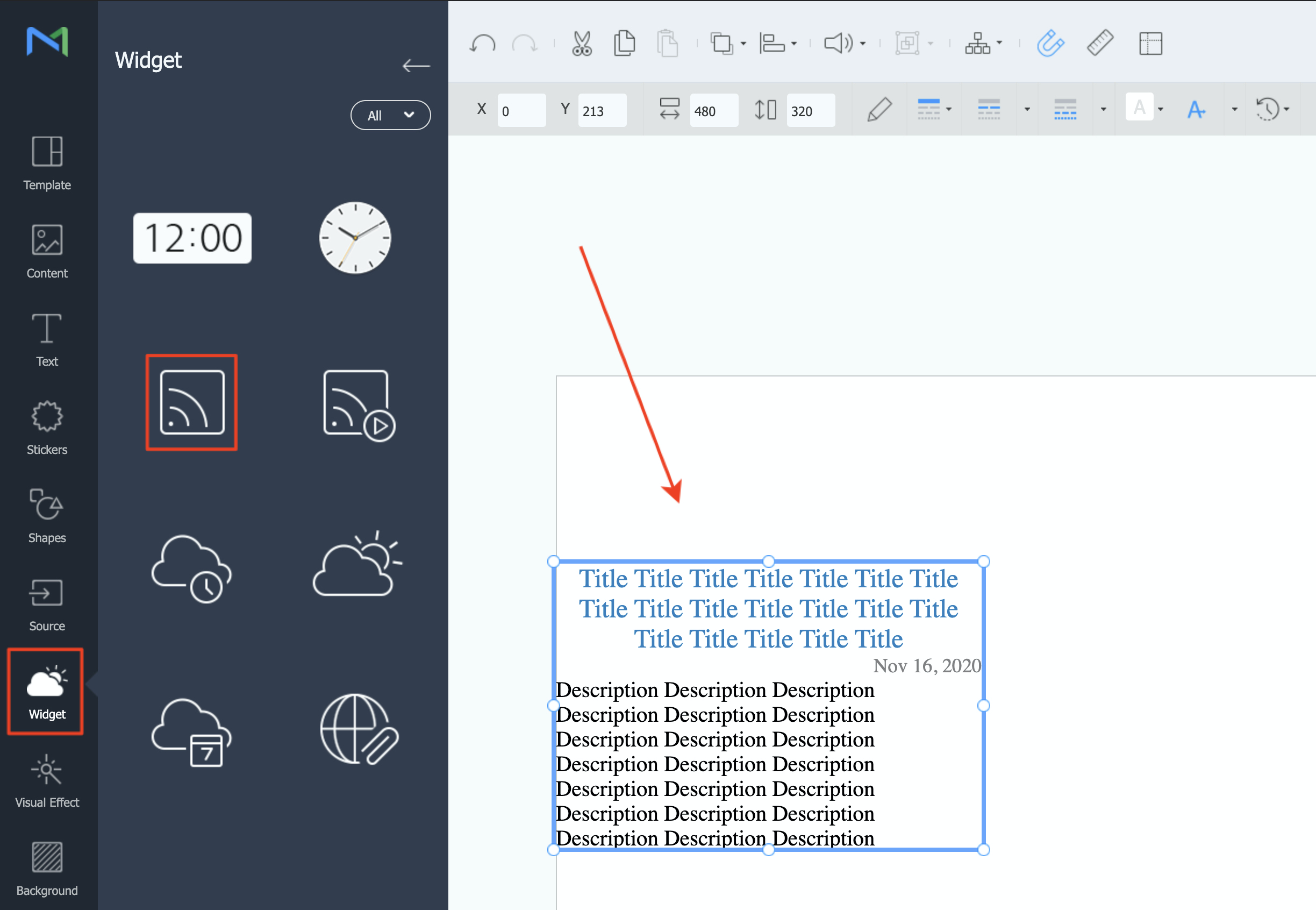 5. When selecting the element on your page you will have all the option s available above.
1 Position of the element on your page
2 Size of the element on your page
3 URL from where you would like to have the data
4 Text specific details Title, Date, Description
5 Fill color of the element (background)
6 Text animation speed, direction
7 Refresh interval. sets the time when a display refresh the feed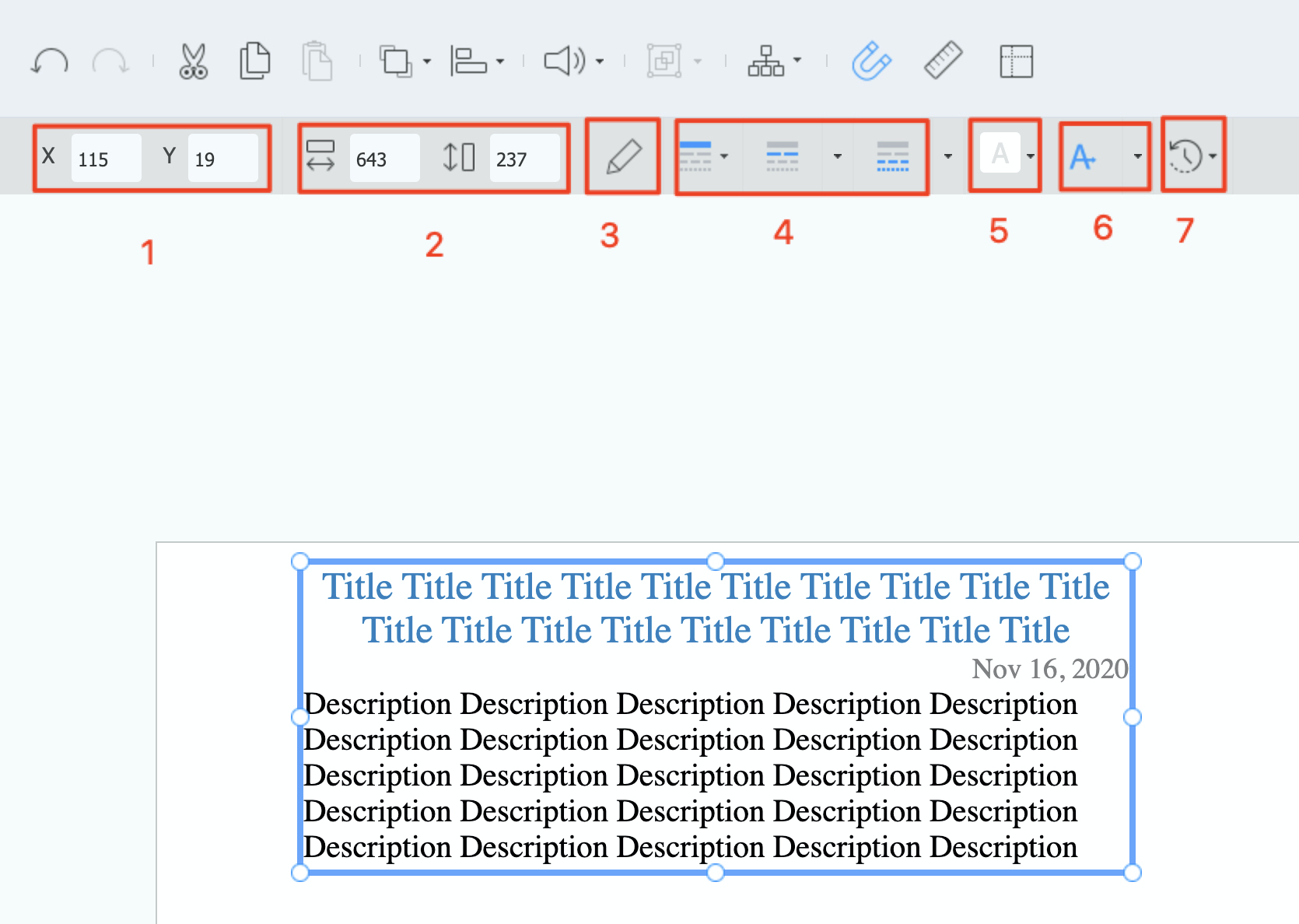 6. Now you can add your specific content on your page and this feed will show on your page where you have set it up.